Description
Dress Up Bolts Titanium Hardware kit for the Toyota Supra MKIV engine bay looks great and delivers a durable replacement option to prevent bolt/nut failure and ugly rust/corrosion.
This kit includes 43 titanium hardware pieces and detailed instructions making installation quick and easy. The entire kit only weighs 165g!
This kit is available in seven color options: Red, True Burned, Gold, Blue, Purple, Polished, & Black.
Want more Titanium products for your Supra? Click Here to see everything we have available.
Dress Up Bolts Titanium hardware is made of Ti 6AI-4V (Grade 5) and incorporates a hex key design that allows our bolts to be easily installed using an Allen wrench.
Titanium is ~45% lighter, stronger, and will not corrode like your stock OEM hardware!
Check out the location diagram to see which hardware pieces this kit replaces in the engine bay.
Please email us if you have any questions about the kit. Sales@dressupbolts.com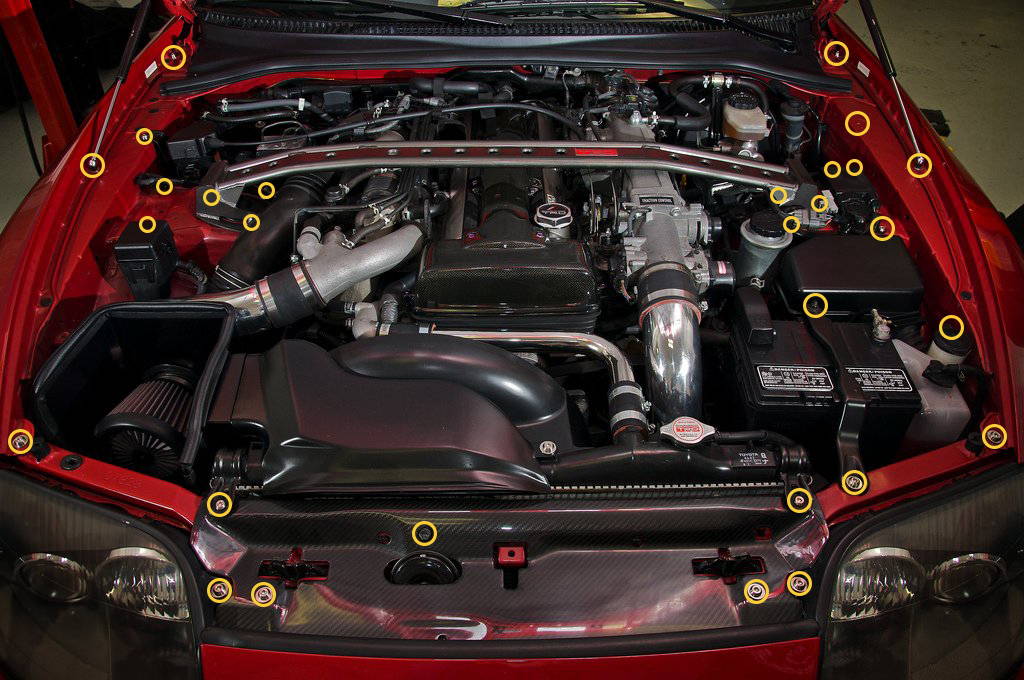 TSP Rewards
Purchase this product and earn $6.93 towards your next purchase!