Description
One of the best ways to gain performance out of an OEM turbocharged vehicle is to upgrade the exhaust system with larger and more free flowing components.

Our 27WON 80mm Catted Performance Downpipe is a simple bolt on solution to help reduce back-pressure and increase both turbo spool and horsepower gains on your 1.5L turbo 11th gen Civic.

T-304 cast stainless flanges and a 200 cell converter are just some of the key aspects that make this the only downpipe you will want to consider for your 2022 Civic EX and Touring. Check out all the details below that went into the 27WON Performance Downpipe.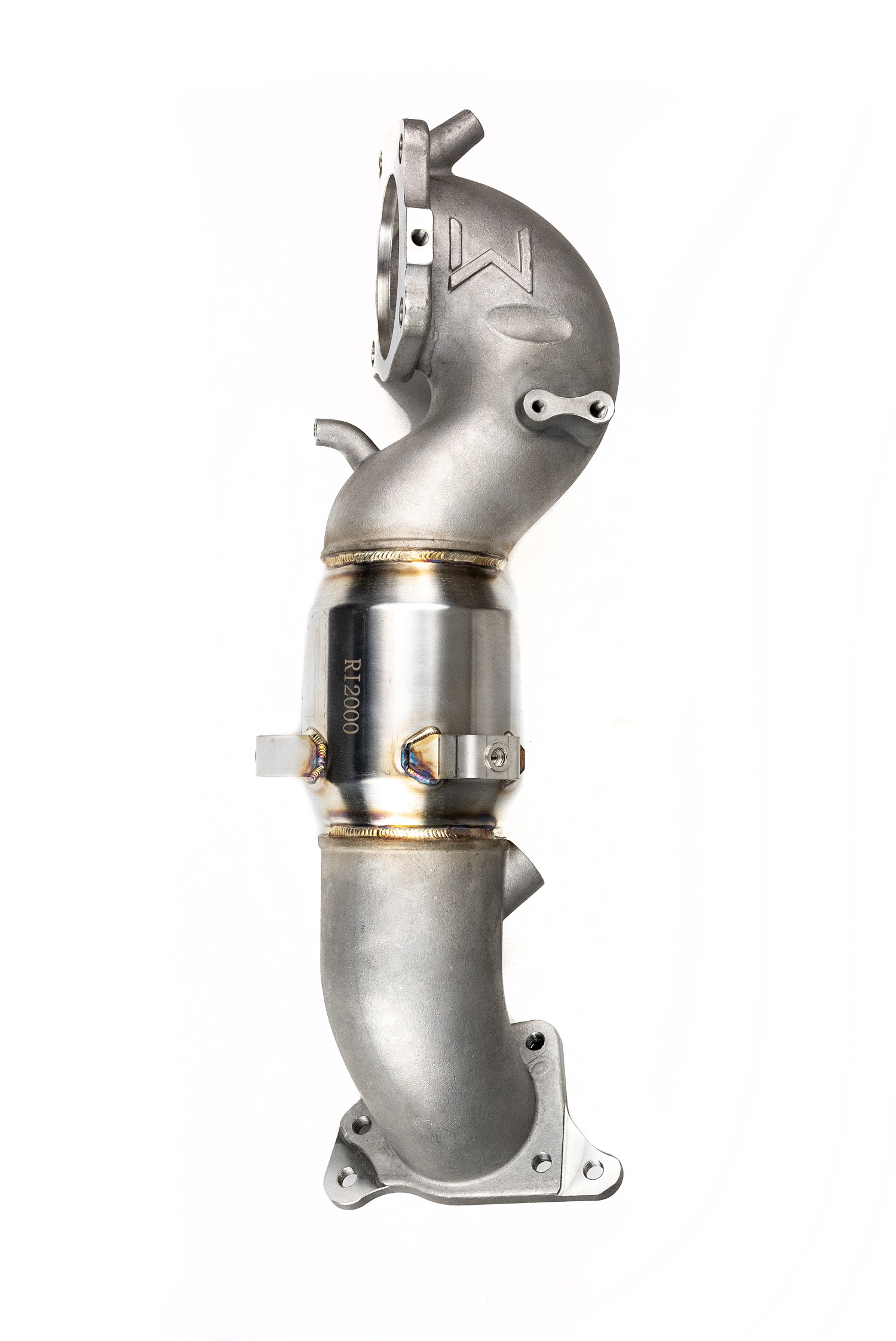 The inlet and outlet of the 27WON Performance downpipe are CAD designed for optimal flow, durability, and fitment. The industry leading 80mm bellmouth opening creates a large volume area for hot exhaust gases to escape quickly, providing increased turbocharger efficiency and response.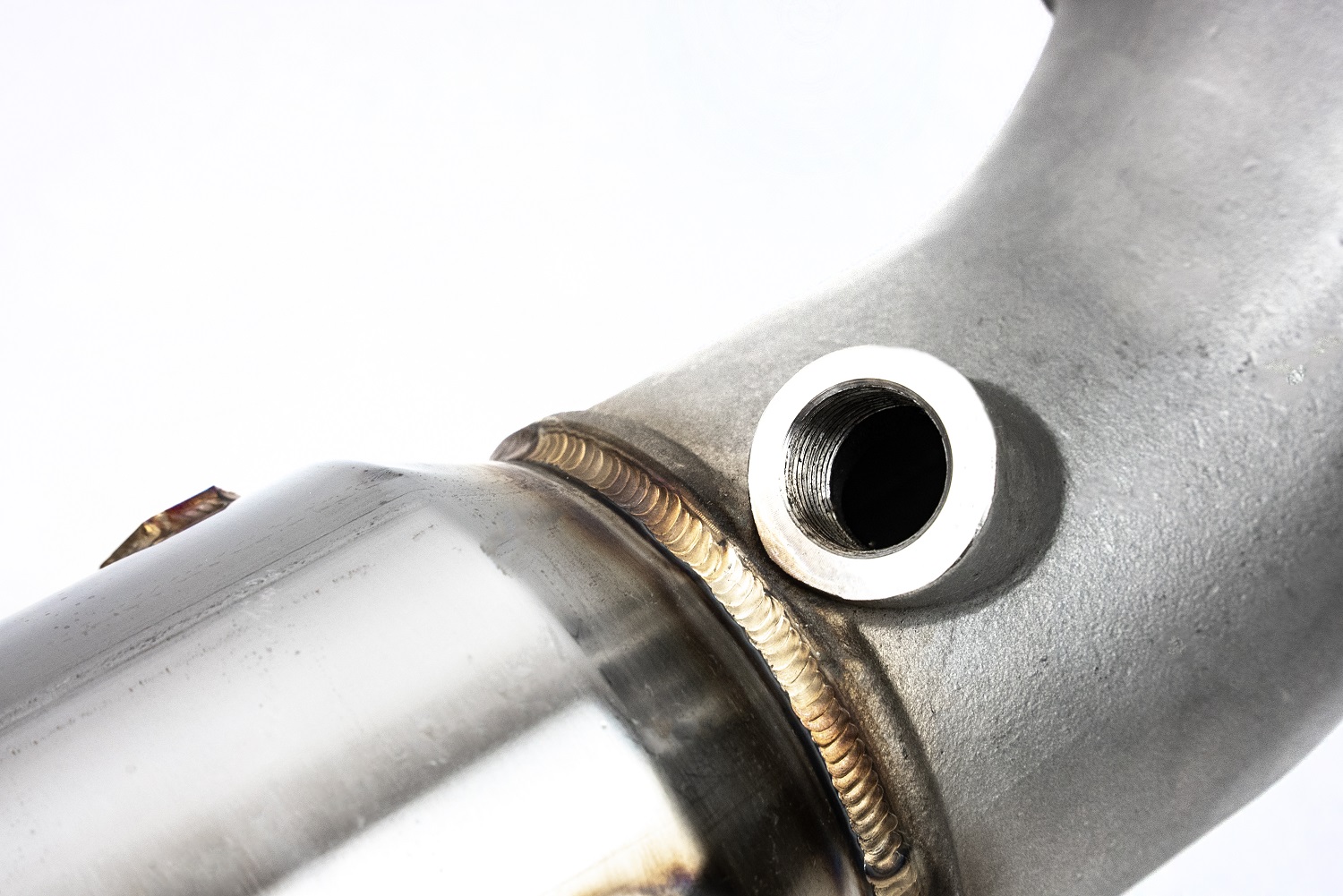 All downpipes are TIG welded using the latest welding techniques to ensure a trouble free system that won't leak and will last the lifetime of your vehicle.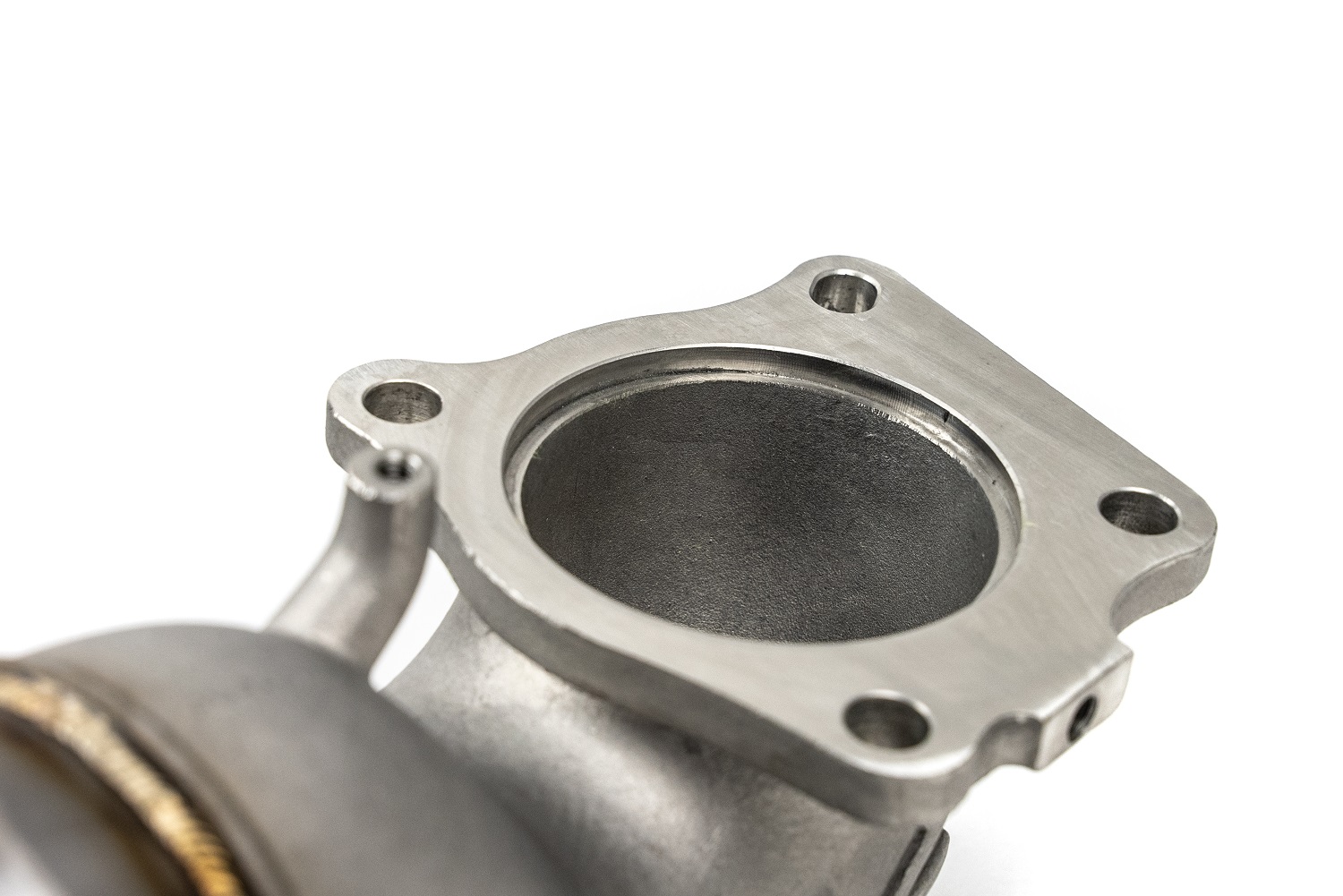 Both ends of our downpipe use cast T304 Stainless Steel to allow us to create the shape we want. Our large and smooth openings give the ability to move lots of air to help backpressure and improve overall performance.

For Off-road use only, not intended to be driven on a public highway
CEL will be illuminated
Lower support brackets must be used during install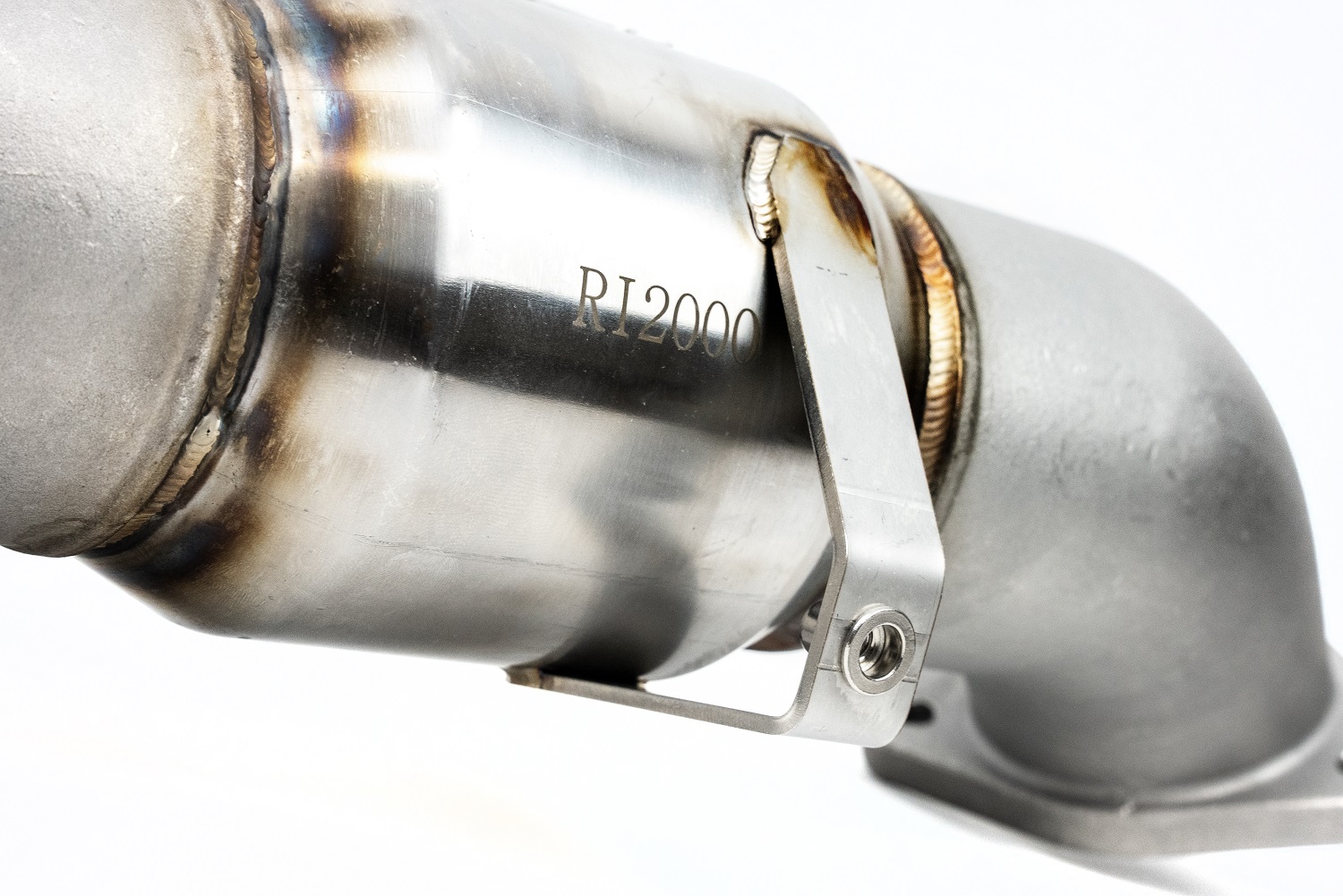 Keeping heat inside your exhaust pipes and away from other engine sensors and components is important for both your safety and that of the car. That is why our downpipe includes the provisions needed to reuse both OEM heat shields that come factory on your car. By keeping the heatshields we make sure max exhaust energy flows through your downpipe and not around it.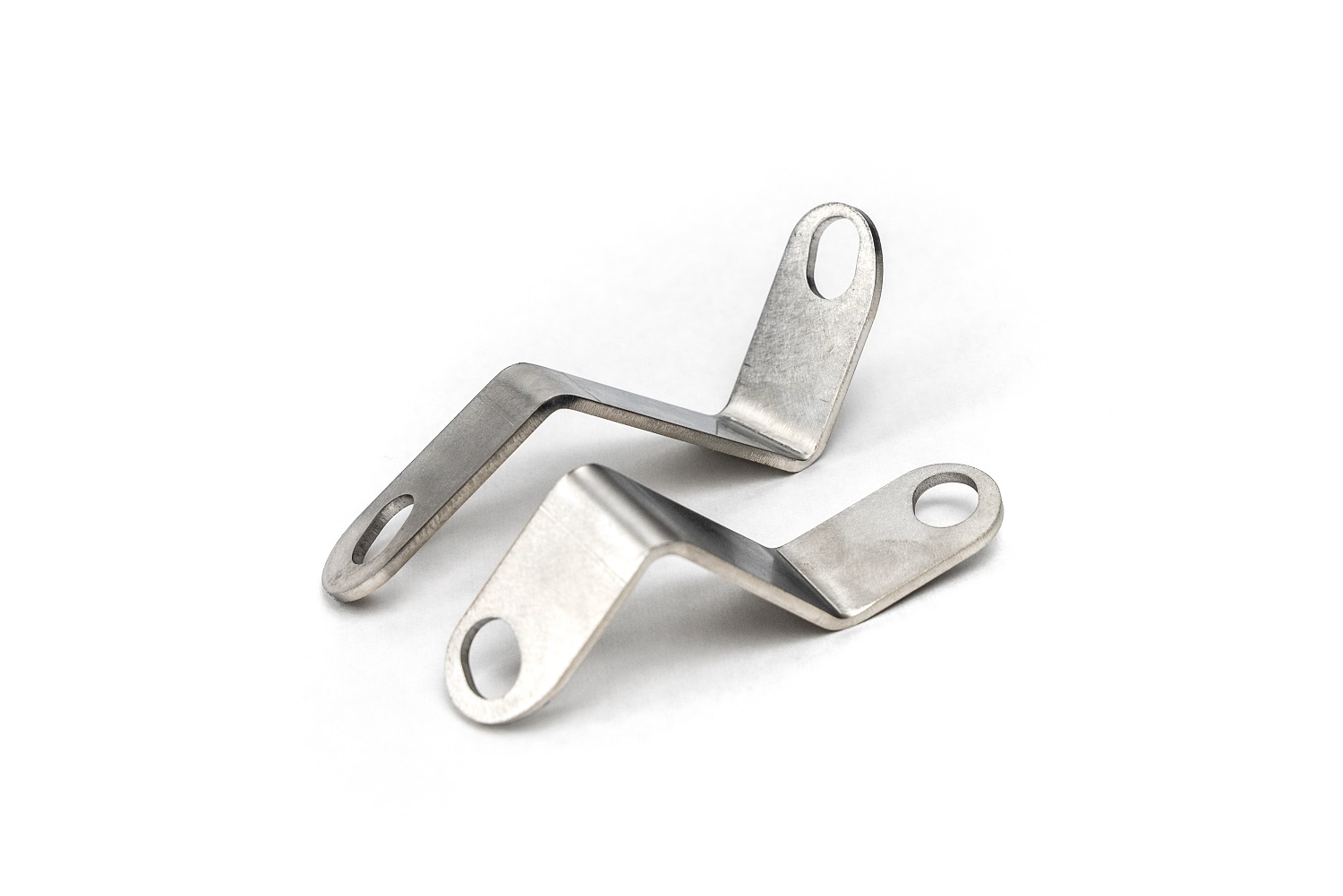 A common mistake with other aftermarket companies is they ignore and omit some of the key pieces of hardware that hold your stock components in their place. The OEM downpipe on your L15 Civic utilizes a pair of brackets to help support the weight of the downpipe from the bottom and keep it from taking on extra loads from the rest of your exhaust.

Not using these brackets will lead to downpipe failure, probably by splitting at a weld. To make sure that does not happen we include a brand new pair of stainless steel brackets.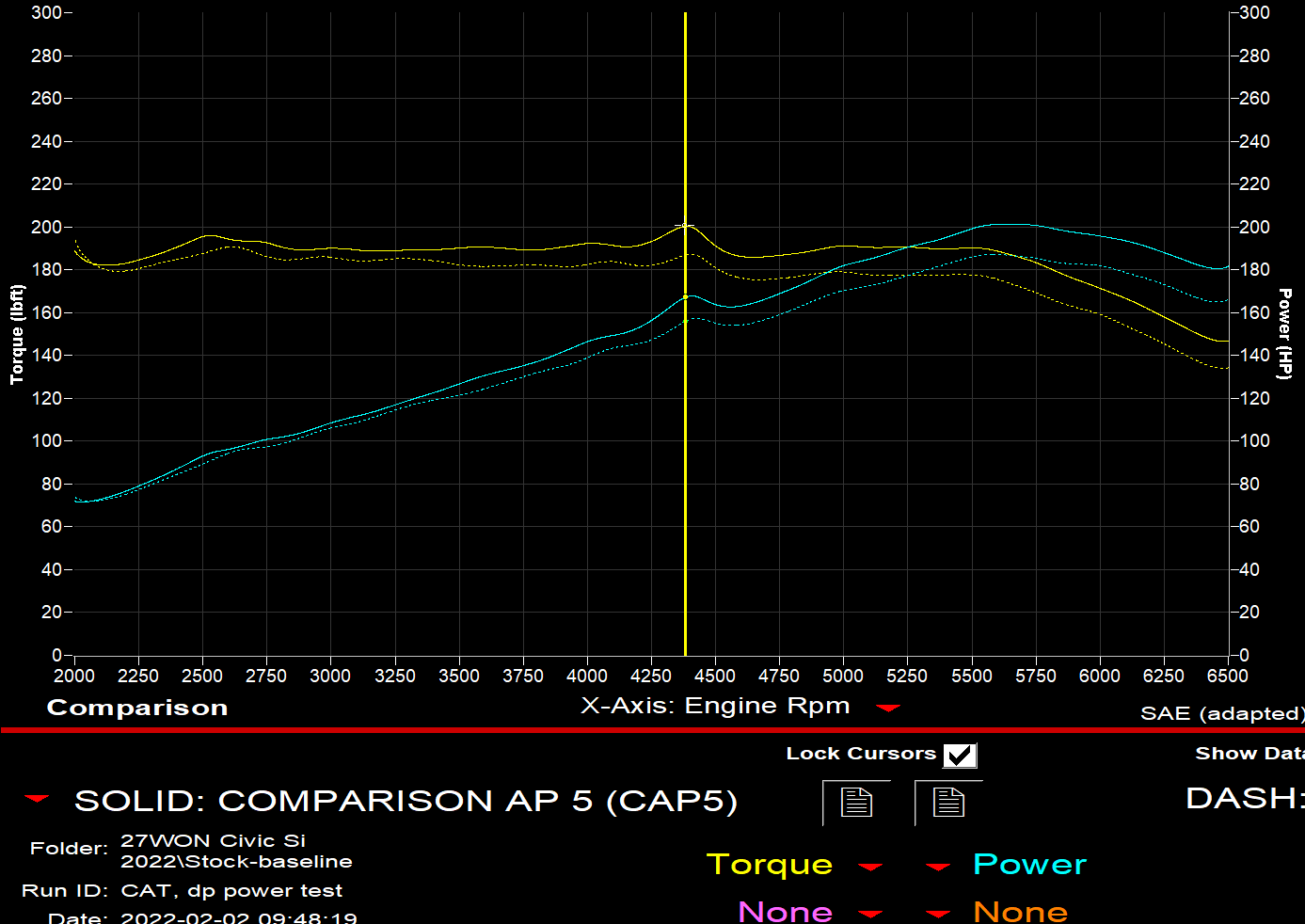 The 27WON Performance Downpipe makes POWA!!! In the graph above are the gains you will see when you install our 200 cell catted downpipe. Peak gains of 13wtq and 12hp over the OEM catted downpipe and this is with no tuning changes. Just a straight drop in. Whats even better is we pick up power over the entire RPM powerband. Over several runs of back-to-back testing, we averaged ~9wtq and 8whp everywhere under the curve from 2000rpm all the way to 6500 rpm.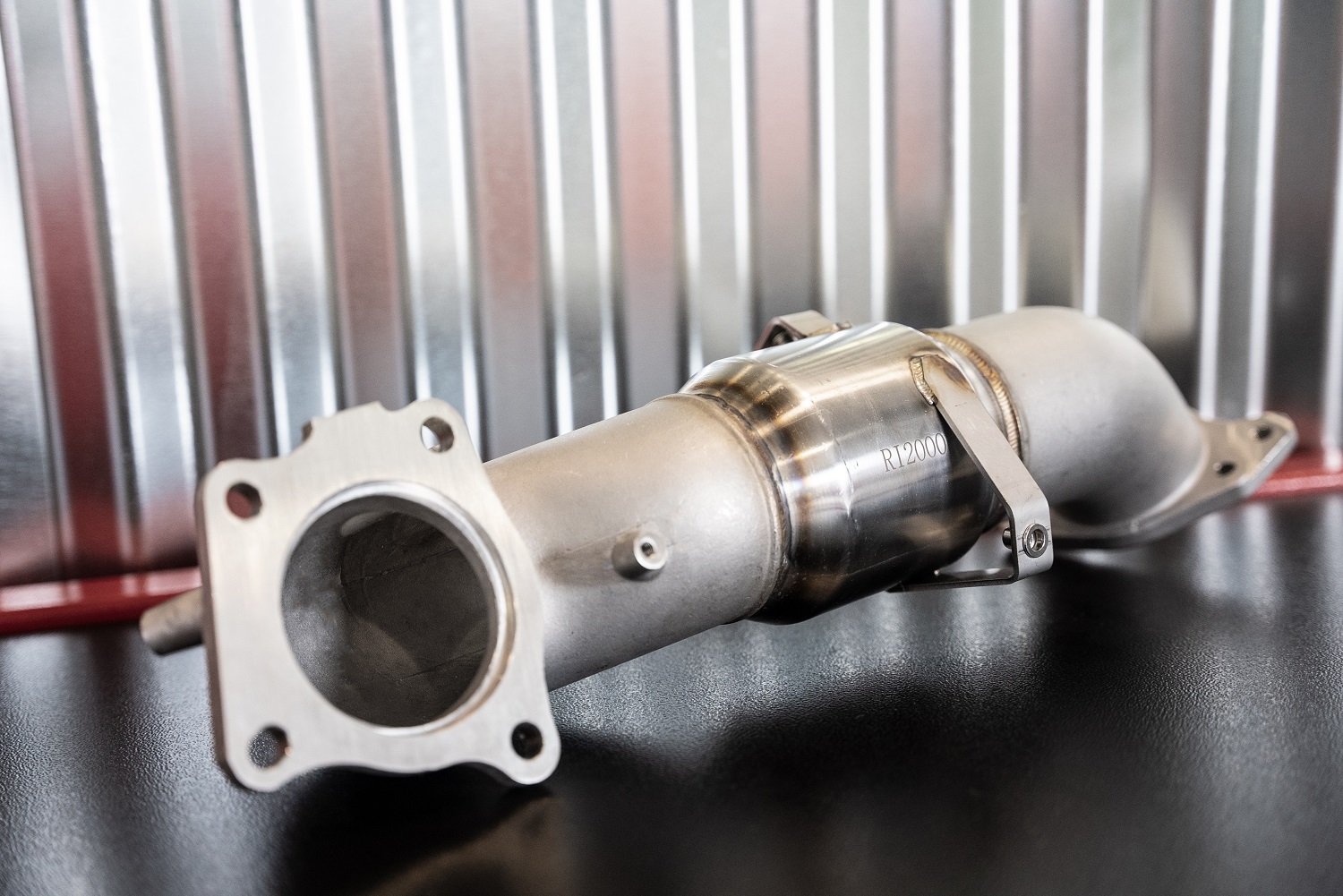 The 27WON downpipe comes equipped with a high-flow 200 cell metallic foil catalytic converter. This helps keep away any unwanted smells and cleans the exhaust gases exiting the vehicle.
This item is intended for Off-Road use only vehicles not intended to be driven on a public highway

CHECK OUT THESE BLOGS FOR MORE ABOUT THE DESIGN OF THE 27WON PERFORMANCE DOWNPIPE!
PART 1:
Dive in to OEM design.
---

Limited Lifetime Warranty
Fabricated in Las Vegas, NV
TSP Rewards
Purchase this product and earn $20.78 towards your next purchase!